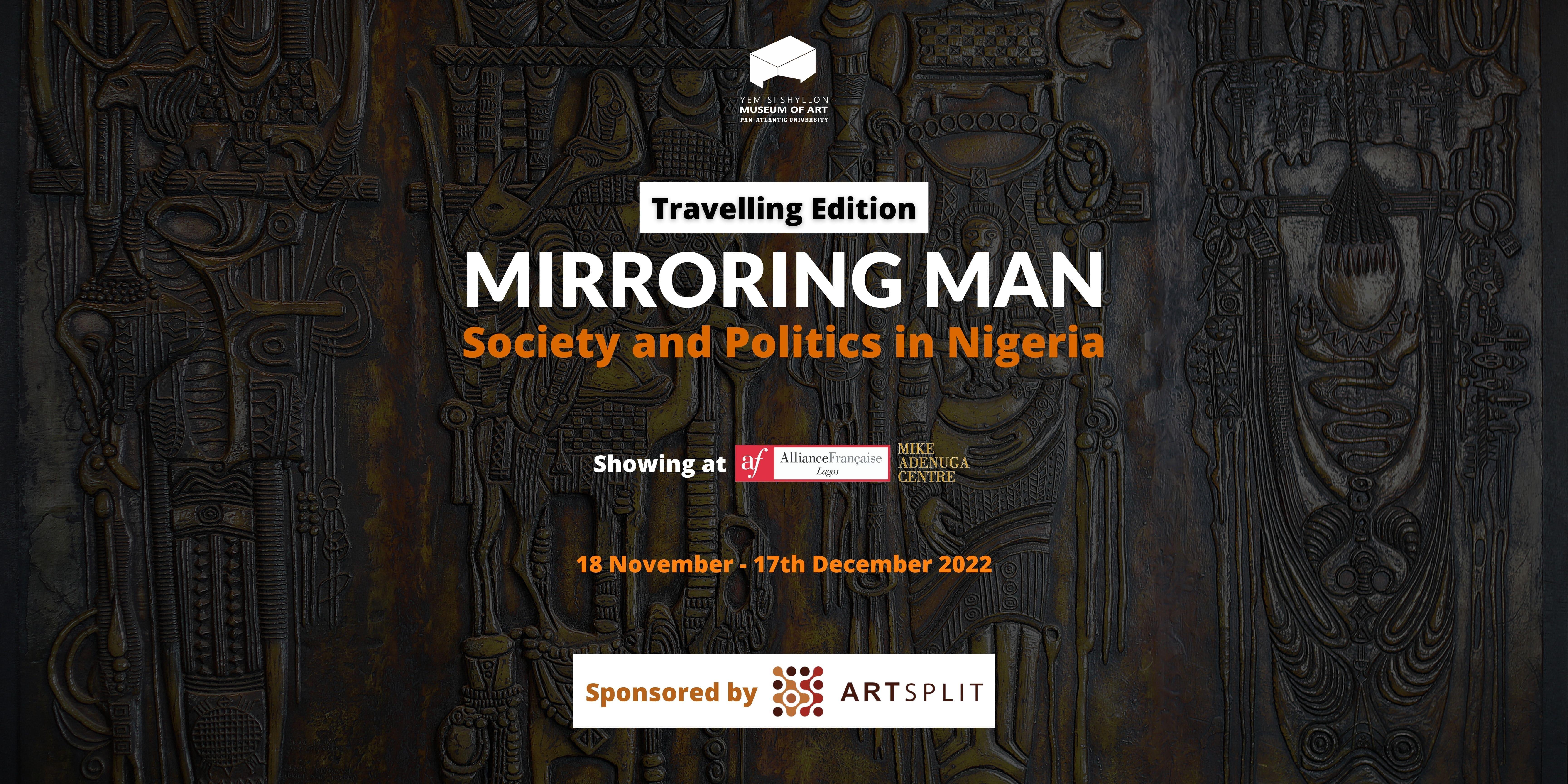 Oct 01, 2023
With our audiences ever in mind, we continuously seek collaborative partnerships that facilitate our educational mission. We believe that our growing art collection, besides allowing viewers to experience multiple forms of beauty and meaning, can also be an excellent educational resource to engage persons of all ages to explore discover and learn about a wide range of topics, including the history and culture of Nigeria.
Travelling exhibitions are a part of our efforts to make our collection more accessible and to further integrate the museum into the broader Nigerian society. To achieve this we partner with organisations that are aligned with our mission to host exhibitions outside of the museum.
Curated by Iheanyi Onwuegbucha, 'Mirroring Man' was originally exhibited at the YSMA in 2019. The narrative, which explores the way Nigerian artists have used their works to mirror society, "raising awareness about urgent issues and arguing for change", remains relevant in today's reality.
The travelling edition of the 'Mirroring Man' exhibition was shown at Alliance Française de Lagos/Mike Adenuga Centre from November 18th until December 17, 2022.

The travelling exhibition was sponsored by ARTSPLIT, a subsidiary of the VFD Group.
You can download the catalogue here.
For more on Mirroring Man, please click here.