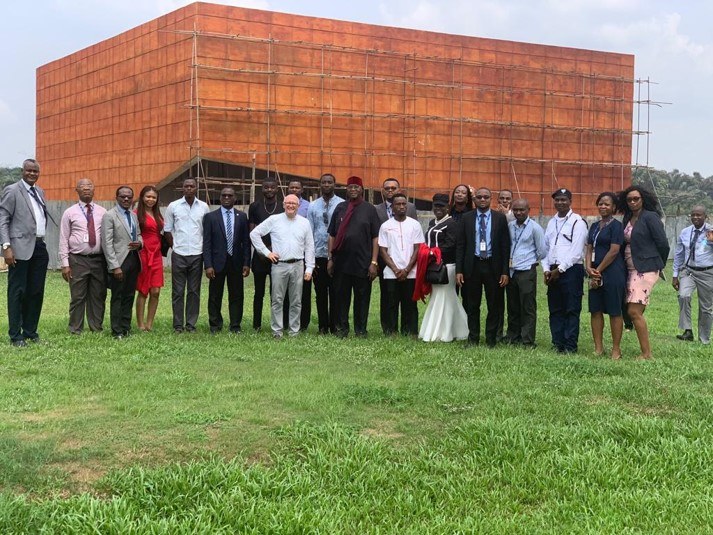 The idea of a museum at PAU goes back quite a few years. LBS has, for the past two decades, given consistent attention to the arts. Since Pan-Atlantic University opened her doors, first at the Victoria Island Campus and then at the main one in Ibeju-Lekki, the arts have been an integral part of the life of the university. By now, PAU had put together a good collection of artworks from contemporary Nigerian artists. PAU does not yet have a department of Fine Arts, but - as a natural development of the growth of its collection—the university had, for years, looked for a way to create an art museum to host its collection, along with works from artists and collectors. The initial master-plan of the new campus already included a provision for a future university museum.
In 2011, the website of the university started hosting a pioneering project in the country: The Virtual Museum of Modern and Contemporary Nigerian Art. Soon, the university - at that time still named Pan-African University, received proposals from a couple of Nigerian collectors to help with setting up a university art museum at PAU. In September 2014 Prince Yemisi Shyllon presented a proposal to PAU for the creation of a university museum hosting works from his collection. The proposal was accepted by the university. Prince Shyllon generously agreed to give 1,000 artworks from his huge collection to PAU's university museum, and committed himself to donating a substantial amount of money towards the construction of the museum building and its long-term sustainability. The museum was named the "Yemisi Shyllon Museum of Art" (YSMA). Construction works on site started in 2018. In December 2018, the university appointed Jess Castellote as the first Director of the museum. The building is expected to open to the public in early 2020.
Though a relatively new phenomenon in Africa, university art museums have a long history in other parts of the world. In Nigeria several universities and polytechnics have art galleries attached to their art departments, but till now, none of them had promoted a fully-fledged art museum as an independent unit within the university structure.