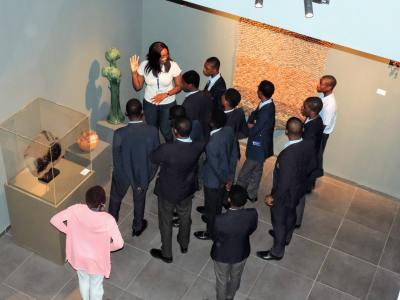 Do you have the Heart for Art?
Gift-giving is important for the advancement of the Shyllon Museum. We need your support to inspire the children and give them an educational experience they would never forget, assembled around the collections diversity.
Major gifts in any amount would make a significant impact on the museum's ability to sustain the program for a whole year. Your support is essential to maintaining the cultural engagement and development of the Yemisi Shyllon Museum of Art.
Financial Support
Donation in form of monetary value can be made via the link below. If you wish to support outside the naira currency, please contact the email below and we would be happy to provide separate bank details

Grants and Corporate Partnership
Support through grants and corporations would help to boost the development of the museum programs and enhance their sustainability
Planned/Major Gifts
Donations made to the museum can also be bequested or given as property.
For further enquires on gift-giving or other ways to contribute, contact Chidera Ifechukwu at chidera.ifechukwu@pau.edu.ng or +2348188659426