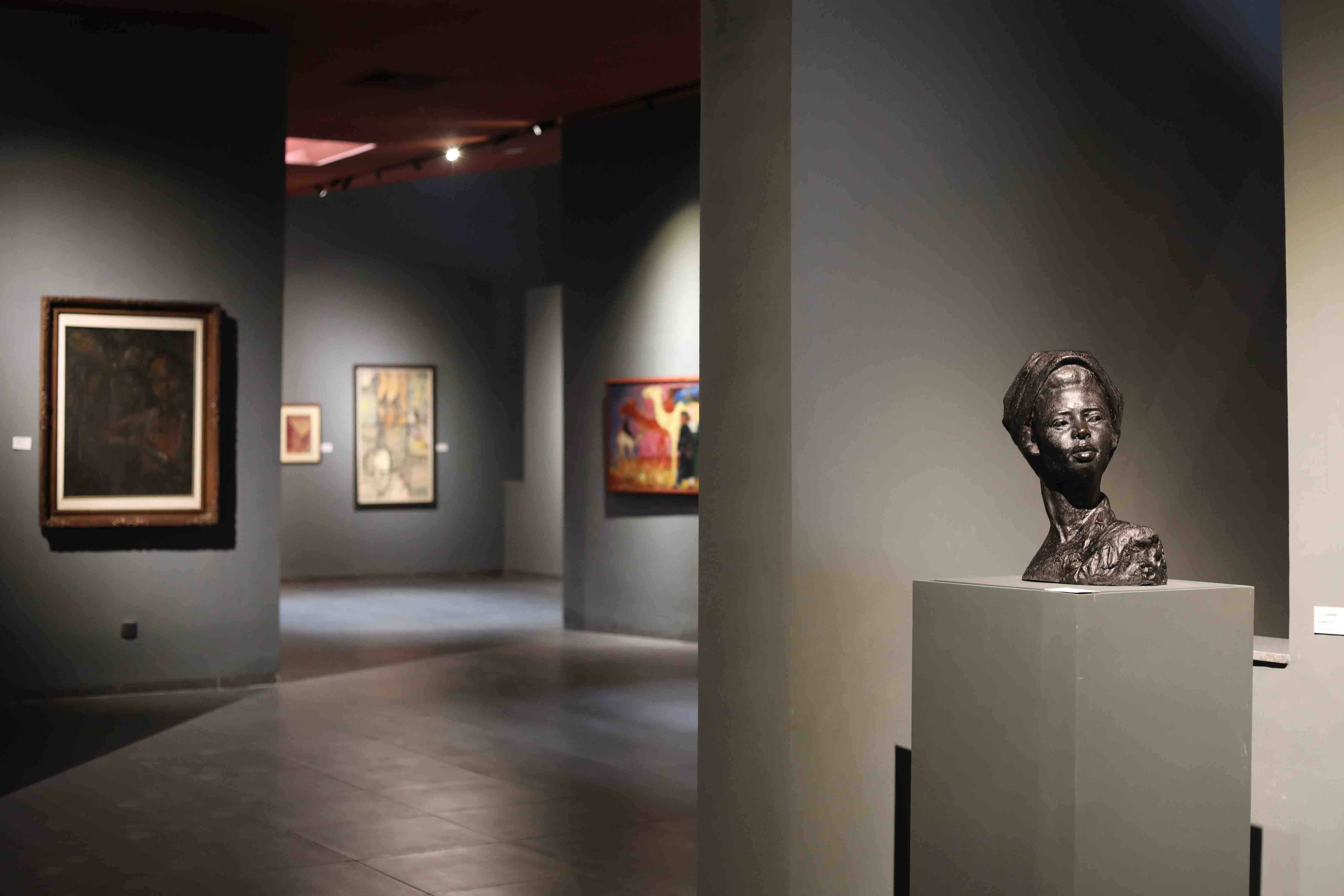 Mar 07, 2020
From the precolonial era to the present, different generations of Nigerian artists have engaged with their indigenous cultures and the socio-political milieu in the country, playing the role of their society's conscience. In the ancient Benin Kingdom, art was made in the service of the royal court and to document significant activities of the kingdom and activated masks were used in various communities to curb crime and bad behaviour. Modern Nigerian artists used established art forms to represent nationalist thought and ideas, and in so doing, challenged the colonial order's negative perception of African creativity. Through a synthesis of indigenous cultural forms and Western art materials and techniques, modern Nigerian artists have evolved unique art languages and styles to explore religious and secular themes.
This exhibition shows how Nigerian artists across time have propagated activist nationalism and explored indigenous cultures and forms in a synthesis of old and new. It further shows how artists use their works to provide a mirror to contemporary society, raising awareness about urgent issues and arguing for change. Whether through traditional media or found objects, abstraction or figuration, militancy or detached observation, artists in this exhibition highlight aspects of the social reality in which they live.
The curator for this exhibition is Iheanyi Onwuegbucha and can be seen on the first floor of the YSMA.
Artworks in the Exhibition