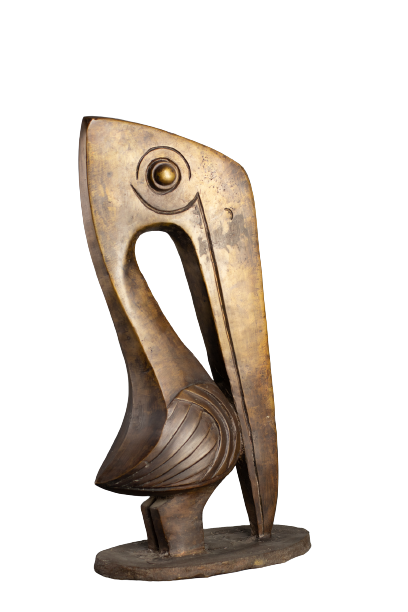 Nov 29, 2023
Art is not always centered on abstract concepts nor is it compulsory for art to have a complicated meaning. Art can simply be about nature and a means to appreciate nature.
Prolific for his versatility and influence on Nigerian art history, Ben Osawe's art reflects his African-European background. Although mostly known for creating sculptures of human and abstract figures, Ben Osawe's bronze bird displays the multifaceted nature of his artistic expression as he appreciates the pelican.
To know more about ben Osawe's Bronze Bird, click on the link below to download the information sheet.