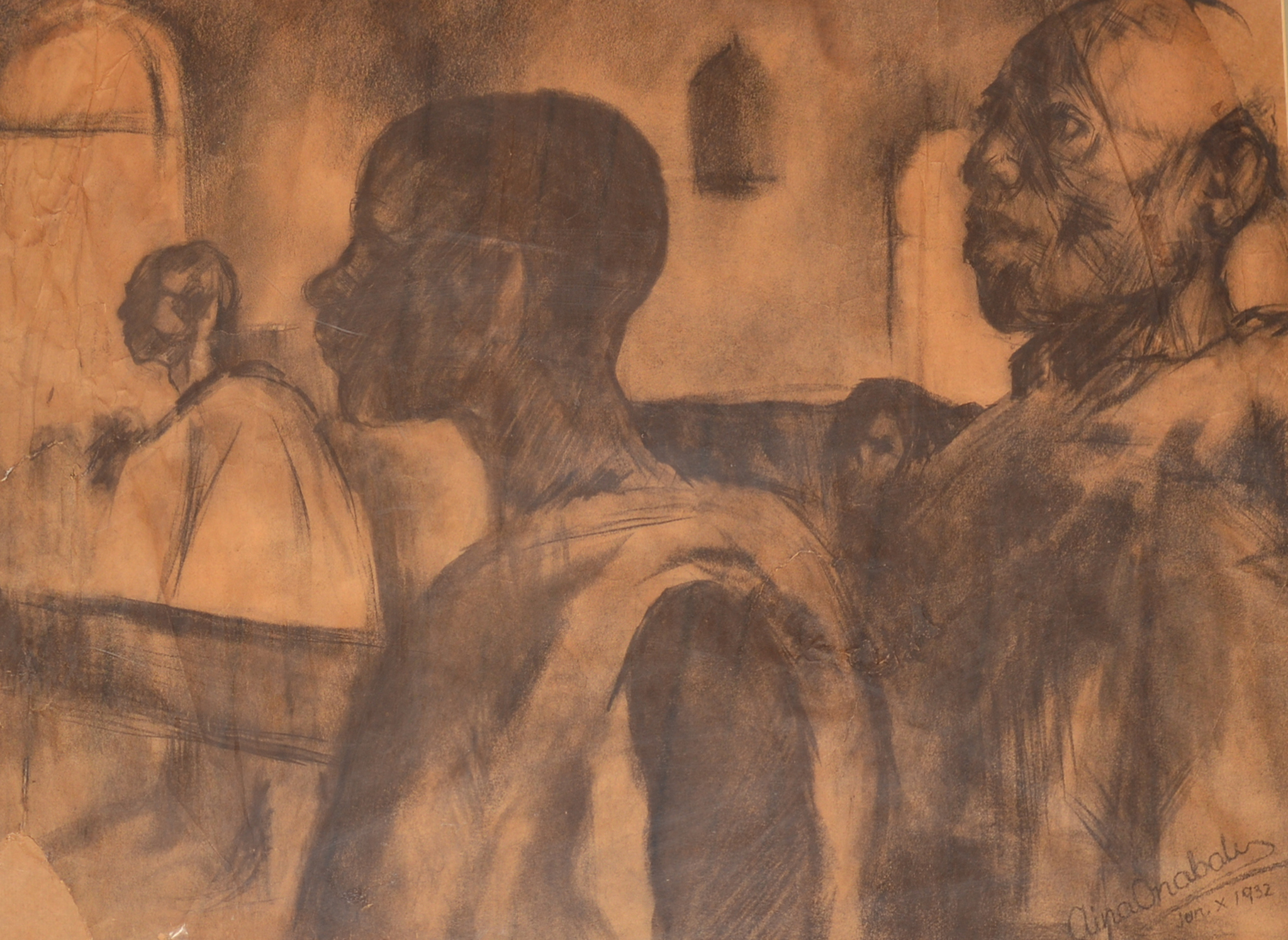 Sep 29, 2020
The Yemisi Shyllon Museum of Art houses some of Aina Onabolu's ingenious artworks, one of which is "Awaiting verdict" (1932), one of his figure drawings. Aina Onabolu produced most of his artistry in the colonial period, a time where indigenous art was being heavily influenced by European style of art. He was successful in getting the Nigerian education system to include art in the curriculum. In his works, he expressed his knowledge of the human anatomy and his adoption of the European art media. Aina Onabolu, in the precise execution of his realistic paintings and drawings, was on a mission to defy the European belief that African artists were not able to produce naturalistic art. Thus he was often accused of submitting to imperialism but however his efforts propelled the beginning of 'modernism' in Nigerian art and the inclusion of formal art education in Nigeria.
Aina Onabolu had a passion from the early age of 12 by which he had already become a skilled illustrator as he would often imitate photographs in European magazines and books. His work was driven by the belief in "African ingenuity and potential for sovereignty". After going out of Nigeria to learn more and further hone his skills, he returned in an attempt to lay a foundation for art education in the then colonial Nigeria. He was rejected at first and went on to start teaching art informally but once he succeed in getting art to be introduced into the educational curriculum, he started teaching formally.
To know more about Aina Onabolu and his work 'Awaiting Verdict', click on the link below to down the information sheet.