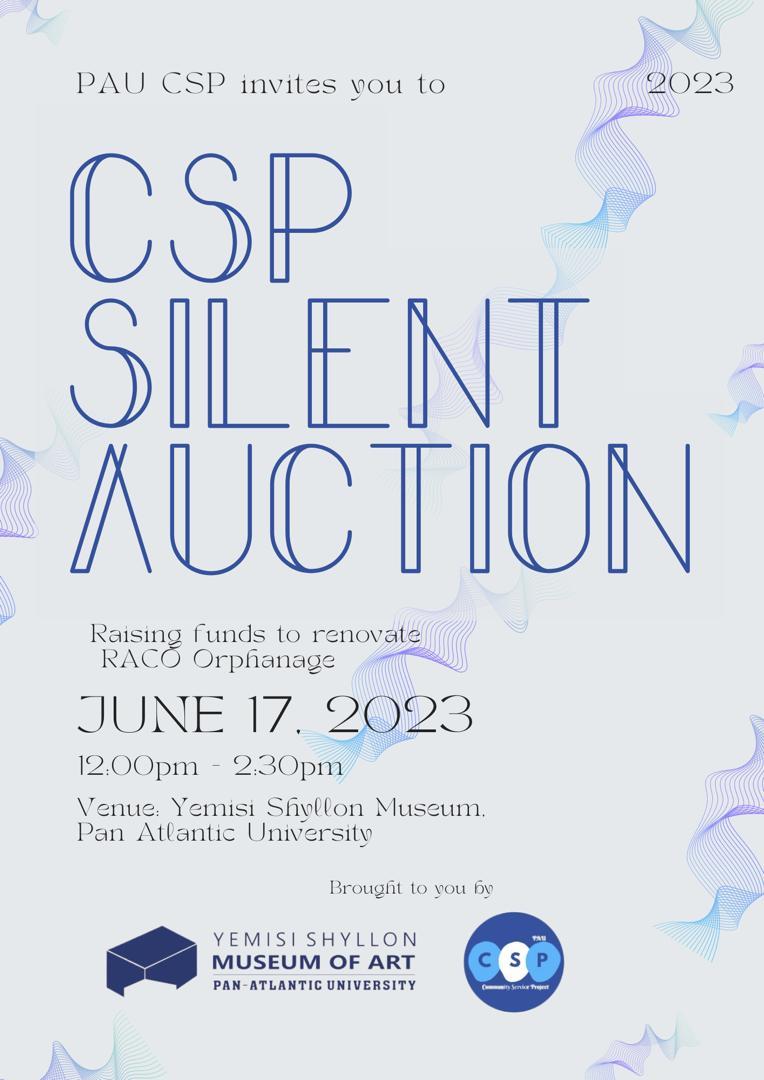 Nov 29, 2023
We are thrilled to announce an upcoming silent auction event in collaboration with the Community Service Project (CSP) to raise funds for the much-needed renovation of the RACO Orphanage. By participating in this event, you will have the opportunity to bid on incredible items and make a meaningful impact on the lives of the children residing at the orphanage.
Date: 17th June 2023
Time: 12 Noon
Venue: The Yemisi Shyllon Museum of Art

RACO Orphanage has provided a haven for our community's orphaned and abandoned children for several years. However, the facilities urgently need renovation to ensure a comfortable and nurturing environment for these vulnerable children. With your support, we aim to transform their living spaces and enhance their well-being.
Our Silent Auction will feature a collaborative art piece by the children of the RACO Orphanage and a range of other artworks to bid on.
Click here
to go through the art pieces and the bidding prices.
Each bid will bring us closer to our fundraising goal and ensure a better future for the children and together, we can make a lasting impact on their journey of growth and opportunity.