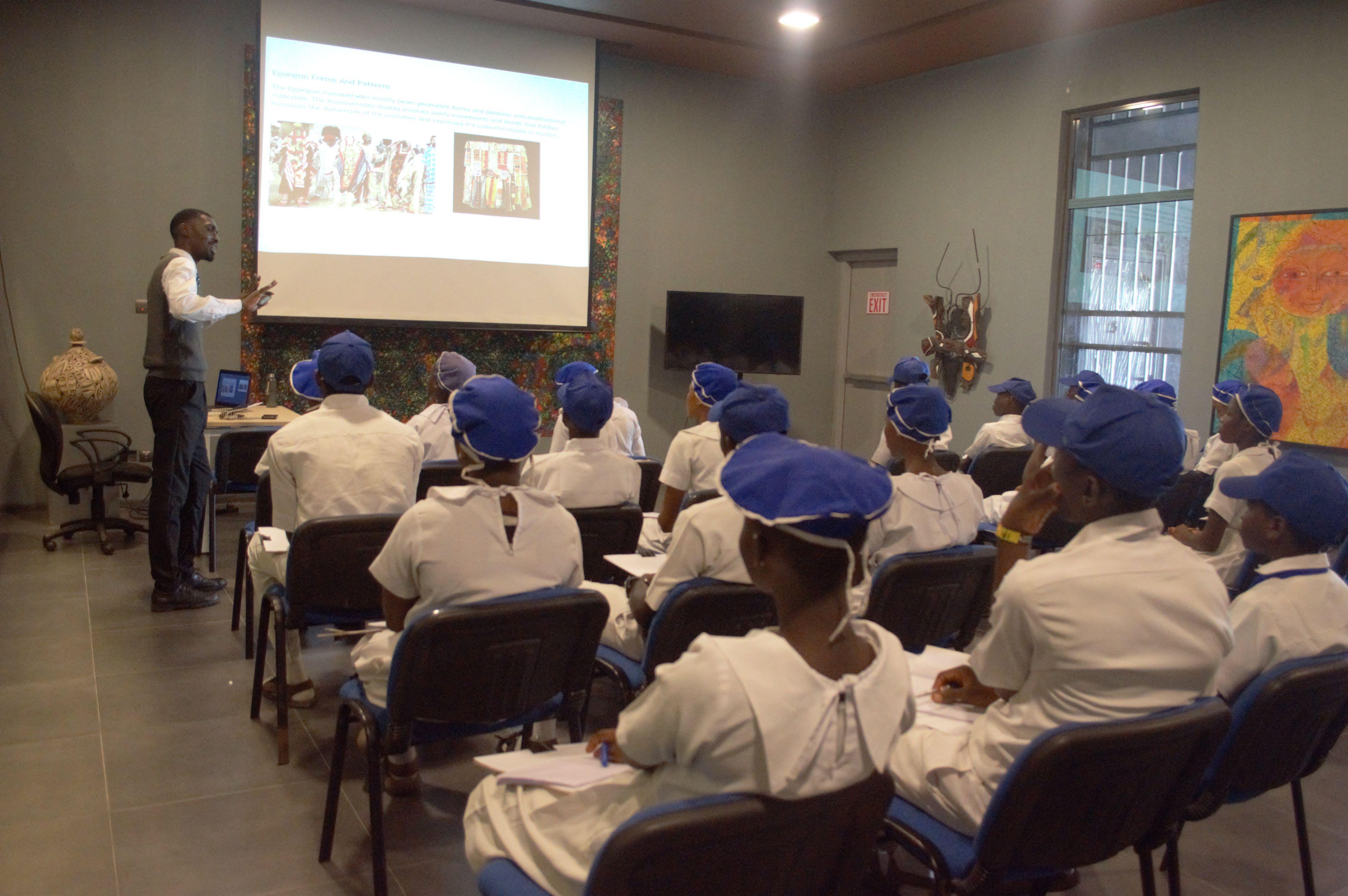 Nov 29, 2023
Pre-colonial Societies in Nigeria (PSN) is a programme specifically designed for senior secondary schools by the Yemisi Shyllon Museum of Art (YSMA). Its purpose is to impart knowledge of Nigerian history through art, employing object-based learning methodologies, and this year, we had the pleasure of hosting Ibeju Senior High School in Ibeju-Lekki.
During the program, students delved into the intricacies of Yoruba pre-colonial culture, with a particular emphasis on the Ife civilization and knowledge of the Egungun (masquerade). Following the informative sessions, students channeled their creativity into crafting poetry inspired by Lamide Fakeye's remarkable carvings.
To further engage with the artistic aspect of their learning, the students concluded the session by participating in a hands-on activity. They painted representations of Egungun, drawing inspiration from Kolade Oshinowo's captivating ancestral movement piece of art.
This immersive experience not only enriched their understanding of Nigerian history but also allowed them to express their insights through various forms of art.