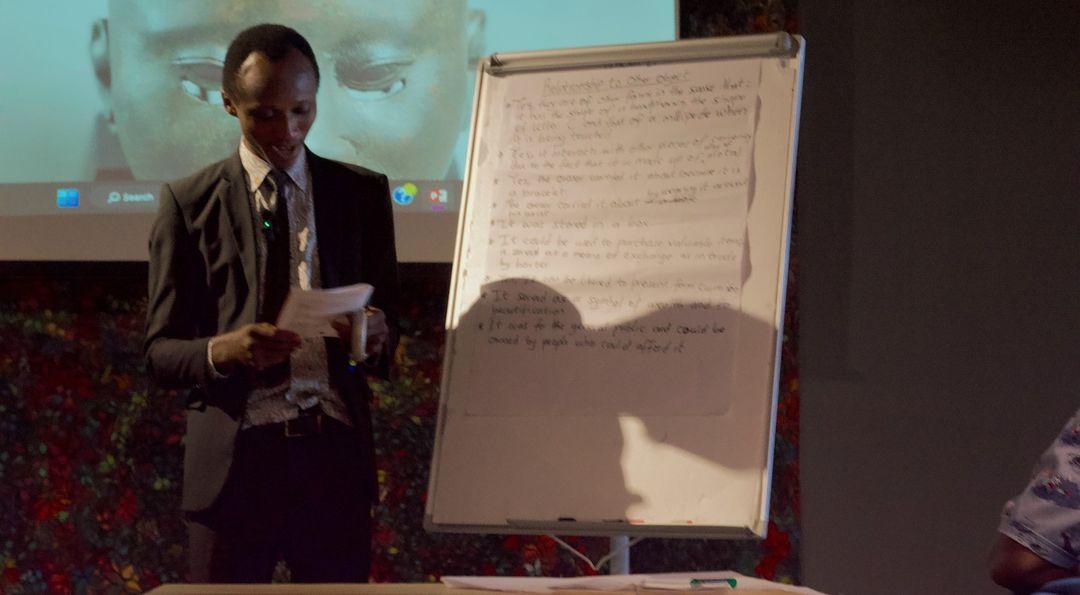 Nov 29, 2023
The art museum is an excellent resource for teaching and learning! One of our goals at the YSMA is to increase the relevance and contribution of museums in Nigerian education.
The Object-Based Learning (OBL) Workshop is one of the initiatives to achieve this goal and we hosted our first group of teachers in partnership with the EU National Institutes for Culture (EUNIC) and co-funded by the European Union.

The workshop was attended by 21 teachers representing 21 secondary schools across Ibeju-Lekki Lagos, they were introduced to the concept of object-based learning which involves the use of tangible and visual objects as a means of teaching various subjects, with a focus on using artworks as 'multi-sensory thinking tools' to create more engaging and enjoyable learning experiences.

The programme featured interactive sessions where the participants were encouraged to share their experiences and insights on how they can incorporate object-based learning into their teaching methods. They were also provided with practical tips on how to identify relevant artifacts/artworks and use them to enhance the learning experience of their students.

The teachers were enthusiastic about implementing OBL in their classrooms, and we look forward to following up with them and assisting them as they adopt this new teaching/learning method.