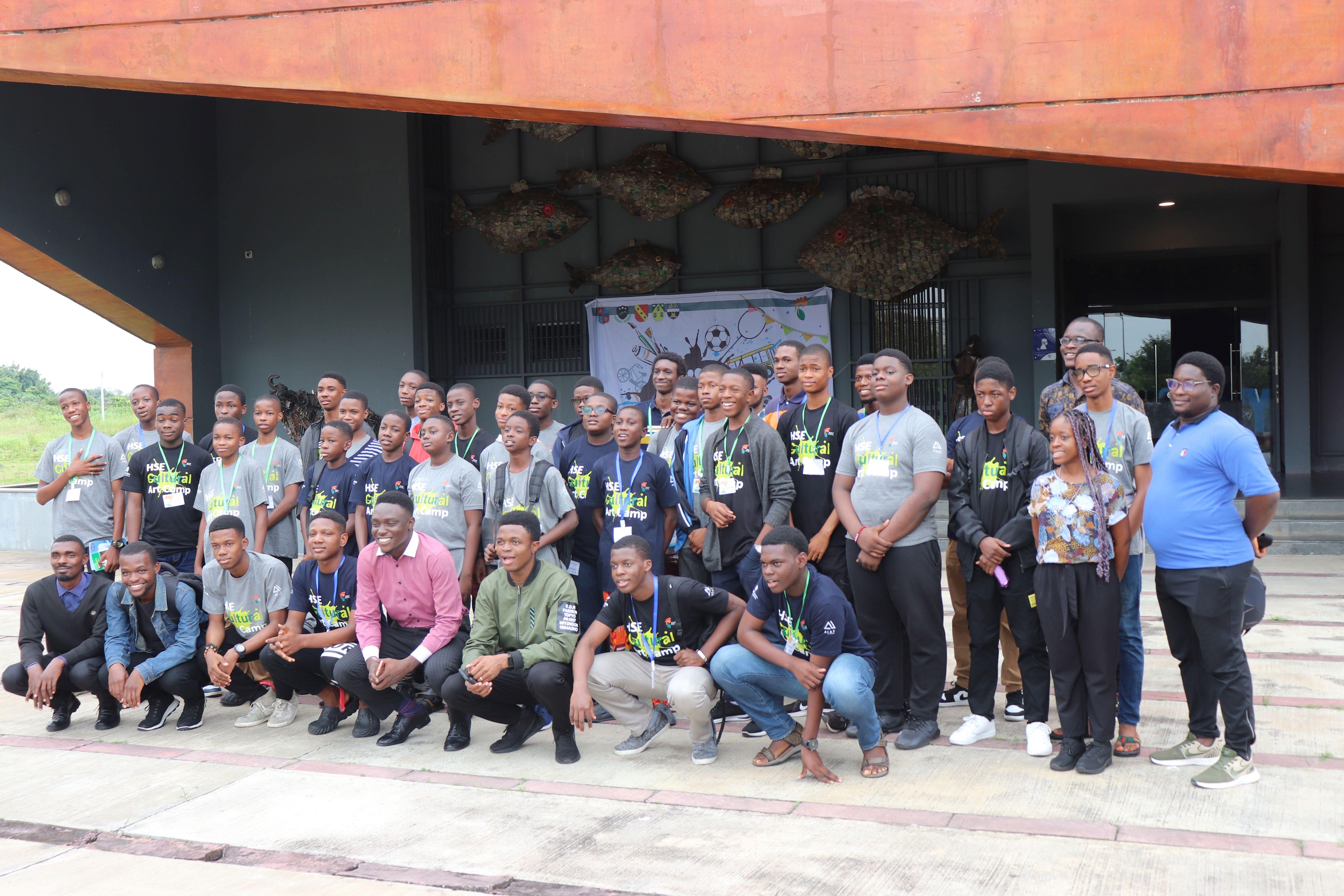 Oct 01, 2023
The Yemisi Shyllon Museum of Art, Pan-Atlantic University in collaboration with the Wetland Cultural and Education Foundation is delighted to announce the successful conclusion of the third annual HSE CULTURAL ART CAMP. This inspiring cultural and educational initiative, held from August 8th to August 16th, 2023, aimed to enhance the young boys' understanding of Nigeria's art history, crafts, and communication skills.
The HSE Cultural Art Camp, proved to be an enriching experience for the participating young minds. Over the course of eight days, the campers immersed themselves in a diverse range of workshops and activities designed to foster critical thinking, storytelling, creative writing, and poetry. With an emphasis on artistic expression and cultural awareness, the camp provided a platform for boys to explore their creative potential and connect with their Nigerian heritage.
Participants of the camp were exposed to various dimensions of art and culture by the museum facilitators through workshops such as "Art & Environment," "Art & Society," "ABCs of Art," Collaborative Collage, and an engaging drawing workshop. A notable highlight of this year's event was the introduction of a new workshop on Batik-Making, traditionally known as Adire Alabere. This hands-on experience allowed the boys to delve into the rich artistic traditions of Nigeria and learn the techniques behind this art form.
The HSE Cultural Art Camp not only nurtured the participants' creative talents but also imparted essential life skills. The camp emphasized the value of collaboration, teamwork, and an understanding of the significance of unity—a key element the the museum facilitators aimed to instill in the young attendees. Additionally, the camp provided a thought-provoking exploration of identity, using artworks from our collection to prompt discussions on what it means to be Nigerian and how culture shapes one's identity.
A remarkable feature of the camp was the enlightening book reading session centered around Chinua Achebe's iconic novel, "Things Fall Apart." This literary journey served as an eye-opener for many of the young participants, enabling them to address pertinent societal issues and engage in meaningful dialogue.
Seeing the enthusiasm and growth among the young boys throughout the camp has been incredibly rewarding. We are glad to be able to create an enriching experience that fosters creativity, cultural appreciation, and personal development.
The Yemisi Shyllon Museum of Art, remain committed to nurturing young talent and promoting cultural awareness through initiatives like the HSE Cultural Art Camp and our other educational programmes.