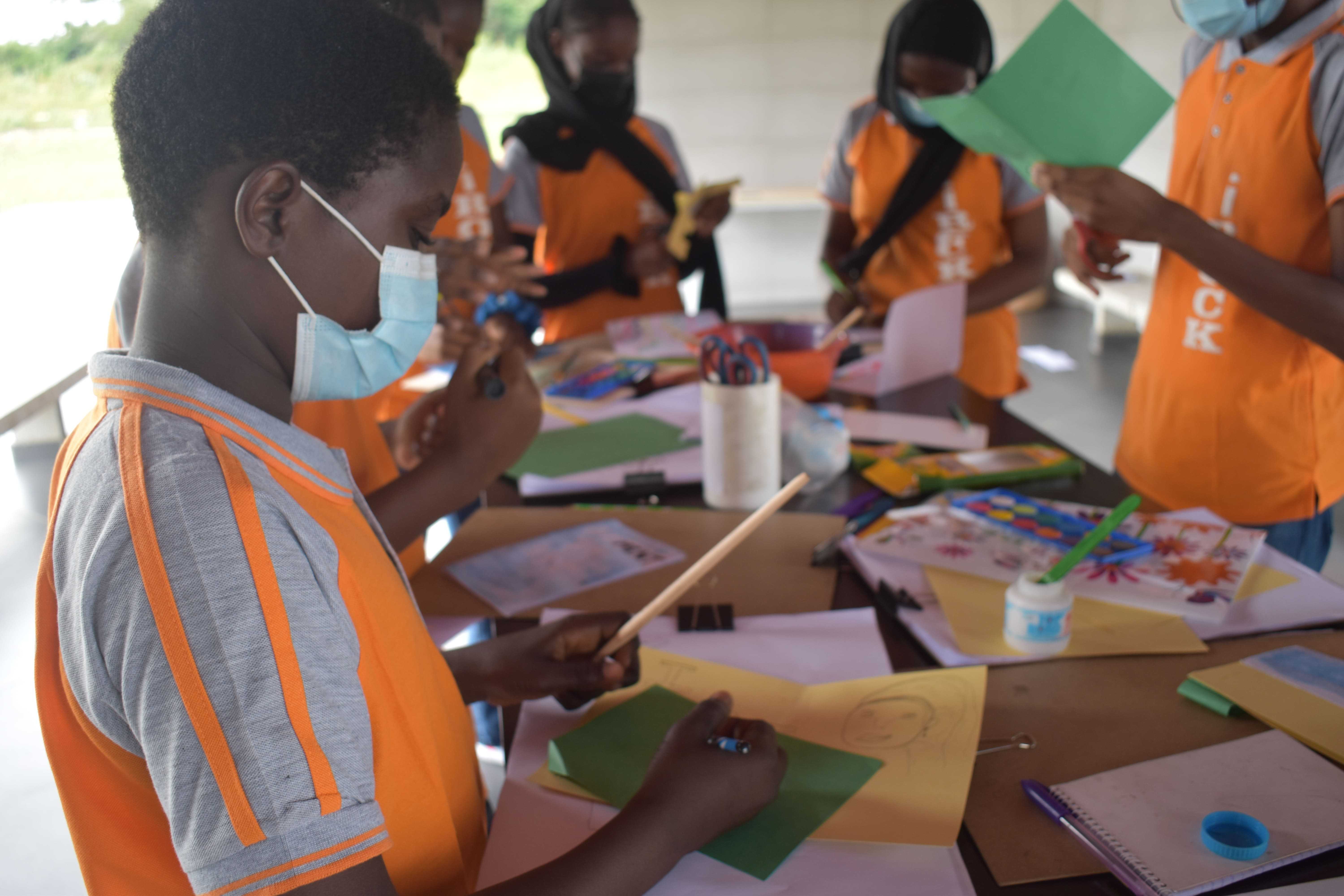 Nov 29, 2023
Age Group: 8 to 14 years
Number: 25 students
Core subject: Elements of Art and Design
Artworks: A combination of works in the museum comprising of paintings, sculptures, installations etc
PROGRAMME DESCRIPTION
The elements of art are the building blocks of art. They come together to form what an artist eventually puts forth to his audience as his finished work. This program is designed for the kids within the above stated demographics to learn about these elements of art including lines, shapes, form, space, colour, texture etc and how they are combined as symbols of visual language and expression by artists. The children will also explore how art is part of their everyday life and how artists use their works to express their ideas and engage their viewers on different topics including culture, religion, environment, history, language and society. Also, in the course of interacting with different types of art at the museum they will be exposed to the different materials used by Nigerian artists, the various techniques involved in making art and will be opportuned to imitate the artists by making their own works of art, using the various elements of art they've been exposed to, to aid their understanding and appreciation.
OBJECTIVES:
By the end of this program the students will:

Know what the elements of art and design are.
Be able to identify these elements when they come in contact with art anywhere.
Learn about the importance of art as a language of expression of ideas and engagement on different topics.
Identify the different materials used by artists in the country.
Be able to interact with and appreciate works of art using these elements.
Be able to create their own works of art using these elements.
ACTIVITIES:
Museum tour: involves close observation and appreciation of art works that will aid the learning process
Interactive sessions with open ended questions to foster discovery and appreciation of art and its elements
Hands-on, fun activities (drawing and painting) during sessions for experimentation with the elements of art to aid understanding and appreciation
Lunch break
Workshop on art making
FEE:
₦6,000 per participant (without lunch)
₦8,000 per participant (with lunch)
For more enquiries, send an email to ysma@pau.edu.ng or contact 08156236355/09035903716.