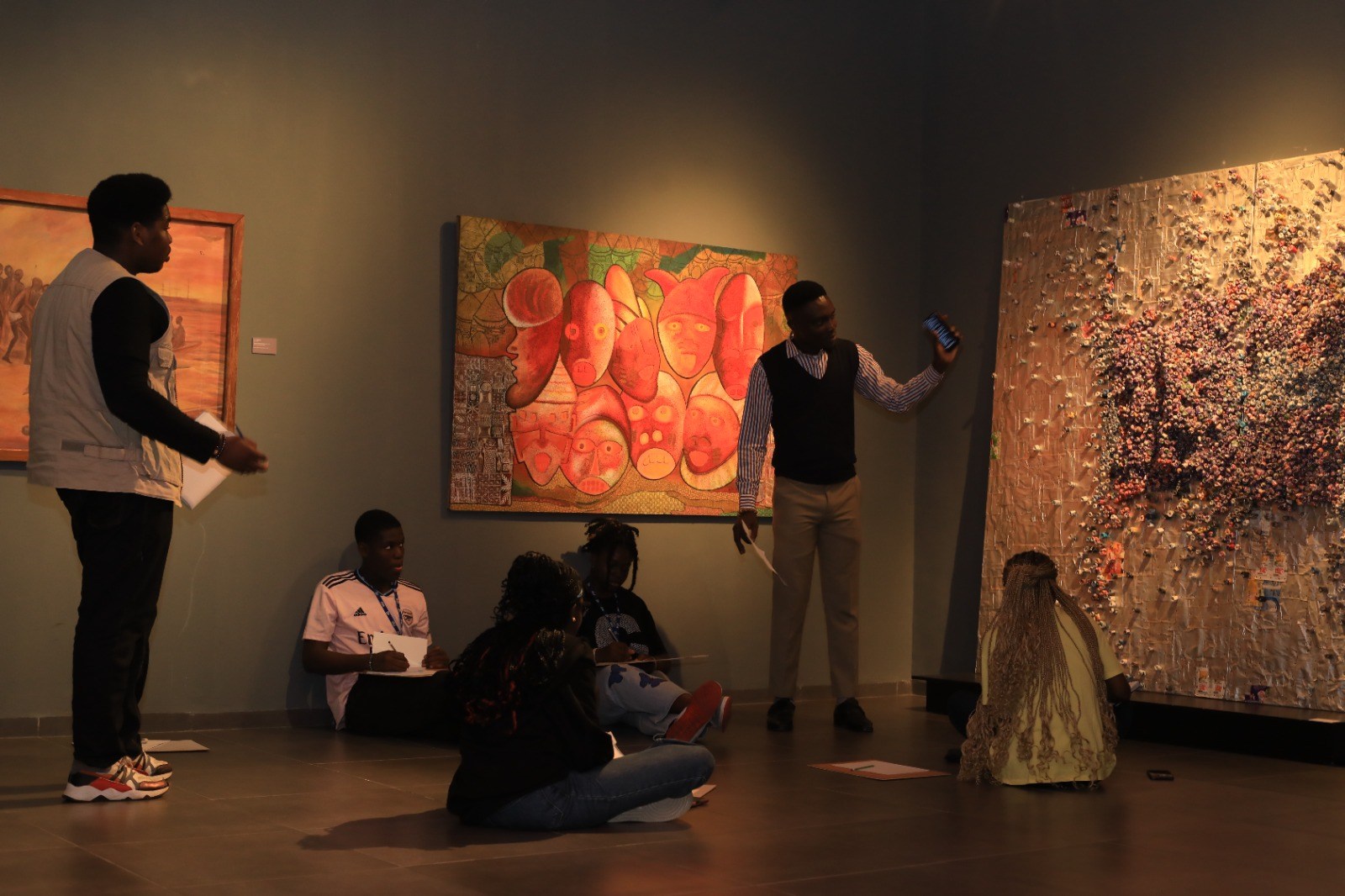 Oct 01, 2023
Students of Computer Science from the School of Science & Technology (SST), Pan-Atlantic University were at the museum for a Creative Analysis & Design Workshop as part of their work for the course on Problem-Solving through Programming.
The workshop was centered on the use of Object-Based Learning (OBL) to stimulate the thoughts and creative minds of the students in their approaches to identifying problems and defining solutions to them. Through an artistic lens, the students were introduced to the various possibilities of their creative minds in the process of critical thinking and analyses of specifically chosen pieces of art around the museum.
The students were asked to interact with the artworks in various groups, respond to open-ended questions, solve various issues through discussion and thought, and provide technological solutions to these issues. Also, the students discovered the value of taking ownership of their creative and analytical processes and the necessity to be fearless when it comes to how far their thoughts may travel.
This workshop is very much in line with our goal of being a resource of learning to the university, enhancing the mental and creative development of PAU students, and fostering a better appreciation of different courses offered by students through art education.
We are glad it was well received by the student and faculty and hope it will foster more collaborations with other unit in the university and other educational bodies in Nigeria.