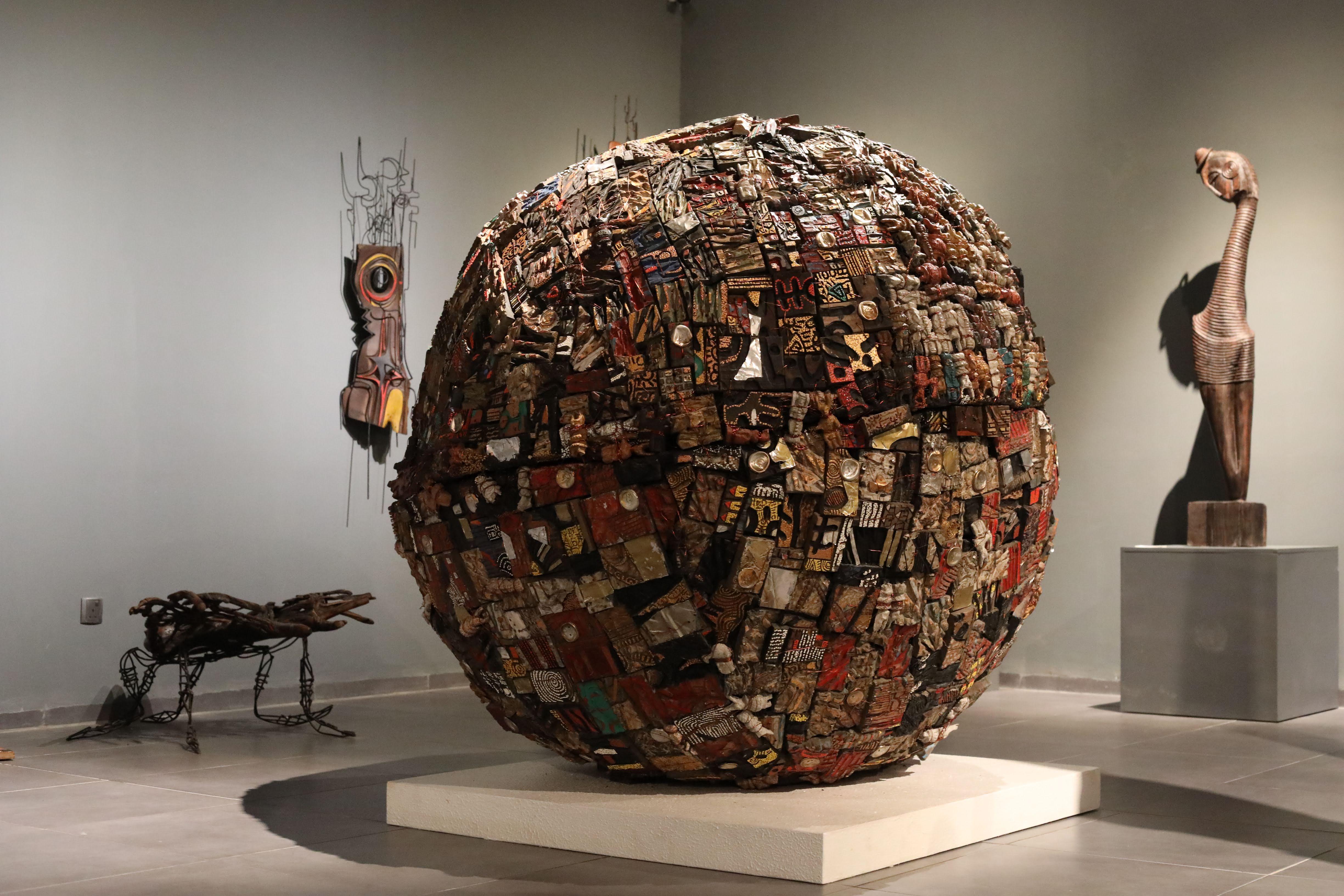 Mar 07, 2020
Artists across time and space have infused materials not only with ritual and symbolic significance but also social, political, and economic functions. In Africa, artists from all known records have expressed themselves in different forms using varieties of media and materials. From the Stone Age to the earliest contact and the era of the explorers, evidences abound of the artistic potentials of Africa. Although an array of art materials is now available in Nigeria, many artists continue to explore the physical and textural qualities of local materials. In addition to improvising with industrial materials, Nigerian artists like their ancestors seek out materials local to their environment and in response to their civilization.
Using examples of works in clay, wood, metal, fibre, beads and repurposed objects, the exhibition shows how Nigerian artists have explored different materials available within their environment, mirroring the various social conditions and civilizations at that time. Terracotta, for instance, that is produced with the locally abundant clay has been used by artists from the NOK people since 500BC and has constantly been explored by Nigerian artists ever since. Thus, this exhibition draws on the materiality and expressive potential of various art media as a way of highlighting under-examined aspects of the original materials with which Nigerian artists have worked with over time. Works from Artists like Demas Nwoko, El Anatsui, Chris Echeta, Uchay Joel Chima and a host of other artists will feature in this exhibition.
The curator for this exhibition was Iheanyi Onwuegbucha, and this exhibition is no longer on display.
Artworks in the Exhibition