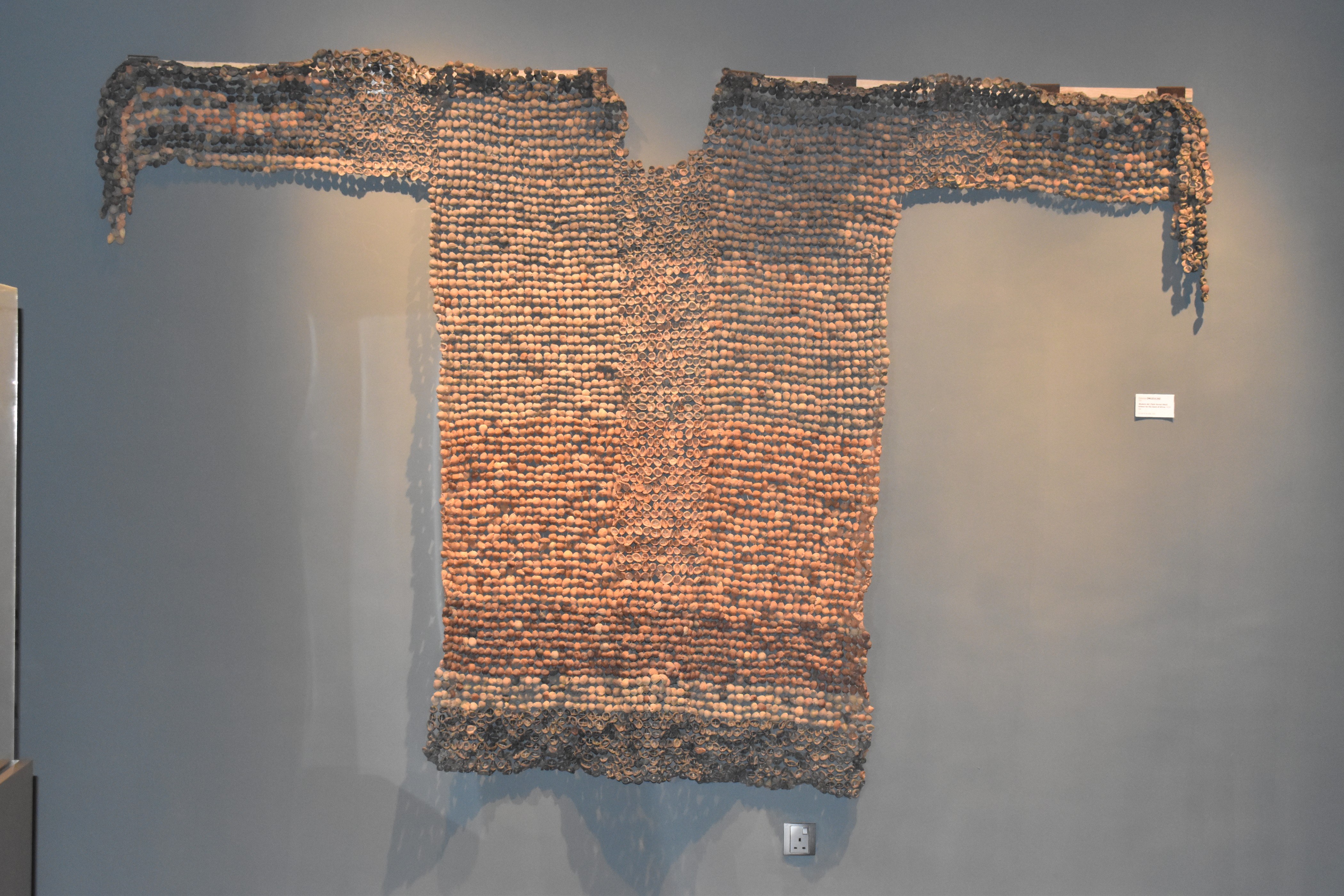 Nov 29, 2023
By Chidera Ifechukwu
The Yemisi Shyllon Museum of Art has recently been gifted an artwork from Prof. Ozioma Onuzulike (1972), a renowned ceramist, and head of the fine art department at the University of Nigeria Nsukka. The gifted artwork, 'Nkukere Aki (Palm Kernel Shell) Armour for the Giant of Africa', is on display in one of the museum's current exhibitions.
'Nkukere Aki (Palm Kernel Shell) Armour for the Giant of Africa' (2018), is the first work of Onuzulike's clay series, many of which are being Exhibited at Ko-Artspace in Lagos. According to the artist, the artwork represents the protection of Nigerian heritage without Western influence. The artwork was displayed alongside other works of clay, wood, metal, fabric and discarded objects as part of the Making Matter exhibition which highlights the various local materials used by Nigerian artists as a creative medium.
The artwork is a welcome addition to the YSMA's permanent collection, according to Dr. Jess Castellote, the Museum Director, who expressed his excitement at a steadily growing number of gifts, thanks to the generosity of artists and art collectors. He also hopes that more donations would be made by other artists and collectors, as it would be helpful to improving the diversity of the YSMA's collection.