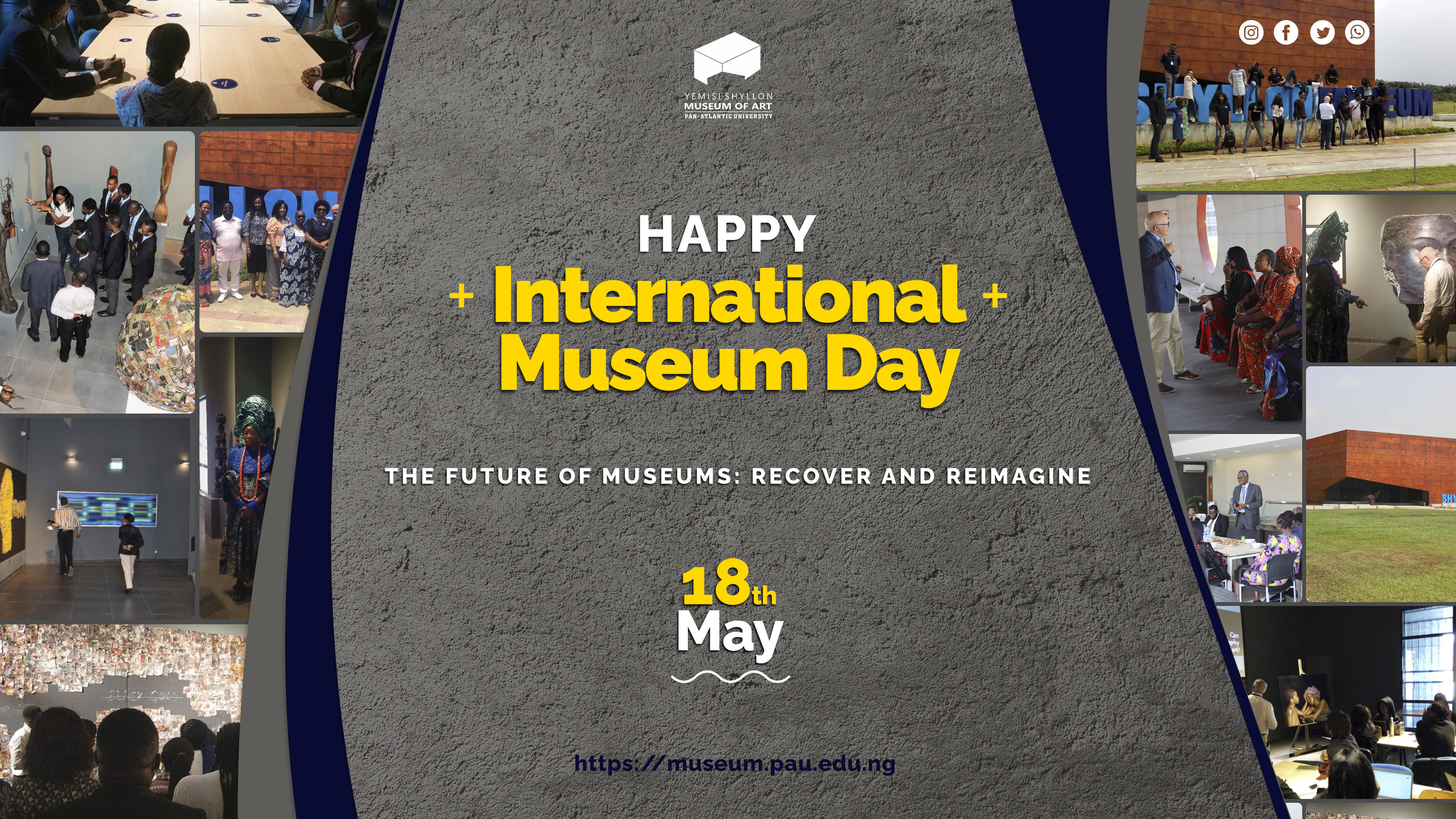 Nov 29, 2023
By Okocha-Ojeah Raphael

Close your eyes and look within yourself. What do you imagine your dream museum to be? An area of floating artworks and sculptures operating at zero gravity? An experience with holograms? A space you can have to yourself and not be bothered by the excessive noise of hundreds of people viewing exhibitions?
The magic of museums over the years is something that some term irreplaceable. From being centres of storing remains of our past cultures and traditions, resting places for the creative products of our predecessors, a window into the changes that our mother nature has gone through over the years and a way to educate generations about past civilizations, to sanctuaries of unrivalled entertainment and relaxation. Ultimately, the "Museum Experience" is beneficial to both the museum and those who visit it.
It is no secret that the events of 2020 put the existence of these sanctuaries at risk all over the world. Museums were forced to look for innovative ways to engage their audience. Some had online exhibitions where the curators recorded audio information on particular artworks and the museum put together some of the artworks on display on their websites. (M WOODS Museum in China, for example). Others had online zoom sessions with museum enthusiasts, where new art collections were introduced and viewed. People, confined to their homes at the time, found online videos and social media challenges very engaging, even though the total engagement was not as huge as it used to be. The Yemisi Shyllon Museum of Art is one of the many museums that faced the challenge to increase its level of engagement with its online audience. As a museum just newly formed, the pandemic was an obstacle that placed many of their ideas and programs on hold.
With museums reopening, the age-old question "what do our museums of the future look like?" has resurfaced even more strongly. It seems that the pandemic made a lot of our museums today mature very early, as in a short space of time they have been able to ensure that at least portions of their targets have been met, deals have been struck to further innovate their programs and exhibitions, and newer technologies have been infused into their programs. The future seems to be the now, as more museums are going digital, exploring their options in catering for a much younger, tech-savvy generation of art enthusiasts.
The digital lifestyle is fast becoming the way to go for many, and museums are no exception. Virtual Reality and Augmented Reality are two technologies often touted as "gatekeepers of the museums of the future". The idea of having a partial or full immersion into the world of art, bypassing physical constraints and fueling the power of the imagination has drawn people - artists and technology enthusiasts alike - to infuse technology and art in a marriage that is sure to last for years to came. The appeal of digital curators and audiovisual aided learning will endear many to museums around the world. A good reference will be the virtual reality of the YSMA, developed and launched by the end of 2020, which has greatly improved their engagement level with the public. With VR, a lot more opportunities have opened for the museum to receive visitors online and take them on a virtual tour of their two exhibitions.
However, a museum beyond walls is also a concept that many have put forward as a plan for future museums to implement. Museums should not only focus on being a repository of past information but also attempt to become one with their host community. These communities become the "canvas" by which the museums of the future can engage artworks with. It could be in the form of city-wide exhibitions, mobile tours, making movies on certain artworks that catch public interests and organizing events and competitions to discover and nurture grassroots talents, giving them a bigger platform to show themselves to the world.
On the other side of the spectrum are those who uphold the sanctity of these museums and hold the traditional way of viewing art as more engaging. It is important not to ignore them, as museum spaces can be reinvented to serve various purposes. Activities such as exercise sessions, picnics, mini-games and competitions, spoken word programs and more activities around the museum environment to herald the introduction of a new exhibition - anything that engages and makes people come back to the museum.
All in all, there is a need to create a sustainable economic model for museums, especially the new, younger ones. Most still run on money gotten from grants and loans, others search for sponsorship deals and other ways just to stay afloat. Museum maintenance alone is not very cheap, to say the least, not to talk of the cost of artwork replacements and the infusion of technology into the museum space. Museums must learn to change their business models to accommodate for a more entrepreneurial-minded ecosystem. Co-working spaces, consultancy services for artists, recreational event centres, to mention but a few, are ways museums can diversify and earn multiple streams of income to run their day-to-day affairs and think of more innovative ways to keep themselves running.
Does this mean that we will not get to see an era of floating, zero-gravity themed exhibitions all over the world? Only time will tell. All we know is that museums need to be sustainable, creative and forward-thinking in their approaches to rediscover and reimagine their magic in the museums of the future.