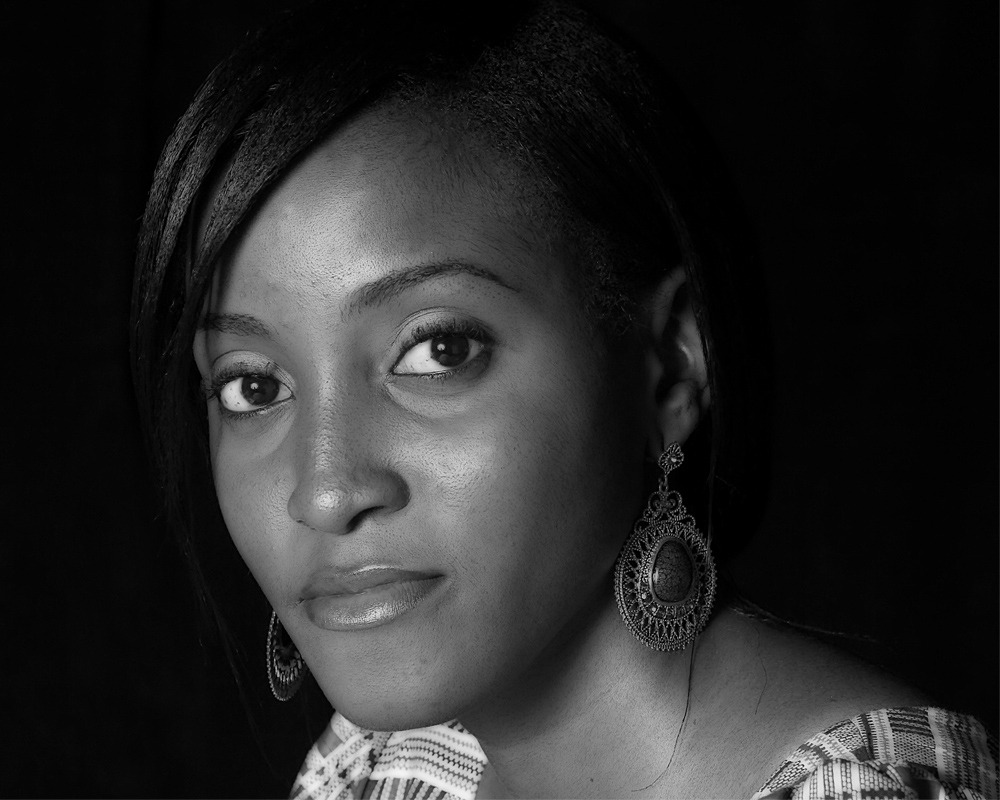 Nov 29, 2023
By Chidera Ifechukwu
Olawunmi Banjo began her artistic journey in realism with her characteristic attention to detail; from the time she picked up a paintbrush and began her path as a self-taught visual artist, learning from artists in art books, visiting art studios and getting to work with several artists along the way.
Born in 1985, she studied Entrepreneurship at Pan-Atlantic University (Lagos Business School) in Lagos. She took part in solo and group shows and has showcased her work in numerous international exhibitions and art fairs including Re-Art Meets Ihlienworth, Germany (2018), Press for Progress International Women Arts Exhibition in Dubai (2018), 24th Pan African Film & Art Festival (PAFF) in Los Angeles, USA (2016), and at the Heinrich Heine University's 10th Afrika Tage in Dusseldorf, Germany (2015). She was a finalist at the Global Art Awards for Painting at the Armani Hotel in Dubai (2017).
Later on, her work evolved to surrealistic concepts that involved paintings of expressive wire figures as a "way of describing a being and the countless energy that flows within each of us". Through her art, Olawunmi Banjo began to explore social issues and realities that confront us daily. In an interview with Olawunmi, she mentions nature as her source of inspiration, by observing her vast surroundings and taking in the life forms that progress at every minute. She is also inspired by life situations, embedded with experience of herself and others. The foundation of her art has been influenced by Abayomi Barber and Muri Adejimi, where she learnt the essence of patience in art and observing from works of "Renaissance Masters".
She also mentions other artists such as Salvador Dali, Lemi Ghariokwu and Peju Alatise as artists that have inspired her to find the voice in her art to speak and address issues, hoping that through her own work, others will be inspired too.
Currently, her work at the museum, titled 'Comforter, Oil on Canvas, 40 X 48inches, 2013' portrays a reverse role of mother and child. (You can find it below the article)
In a society where parents are made to be strong and hide their own emotions to comfort their children, the painting shows a reverse role, whereby the child is seen being the comforter to the mother. Describing the work, she emphasizes that children, most times, tend to notice difficult situations faced by their parents and are moved to express kindness in the purest form. According to Olawunmi Banjo, "Act of kindness is as innocent and pure no matter how small it is and it can do a lot to help bring calm to a troubled soul."
In a country where Art is yet to be recognized for its worth, Olawumi Banjo is grateful to the few minds and institutions that understand the importance and value of art. As an artist herself, she likes to comment efforts made by individuals as a way of bringing awareness to the art industry; seeing these artists and their works making positive impact gives her the strength to keep going in her field as an artist.
As one who is striving to change the world through her art, Olawunmi advises the younger generation to be true to themselves and their creativity. "Have a passion for creating purposeful Art that speaks truth to you and others. That will keep you going in tough times and up times". She believes that when art is moving in the right direction, it will make an impactful difference and live on.
OTHER OLAWUNMI BANJO'S WORKS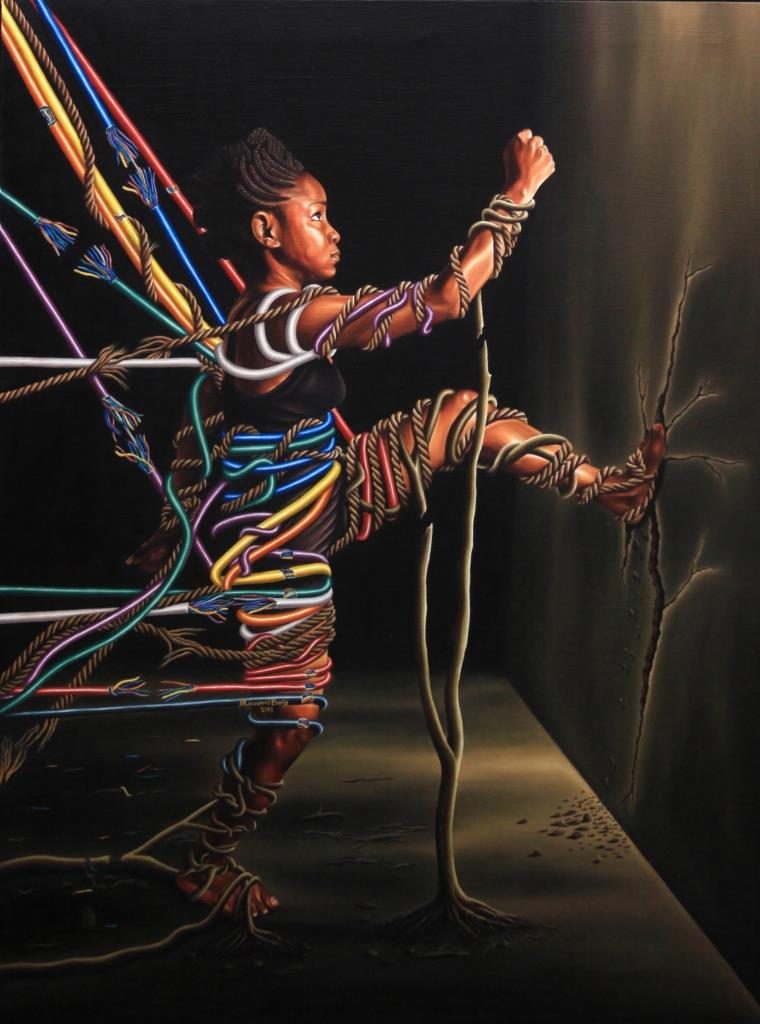 Concious Break - Oil on Canvas 48in X 36in 2013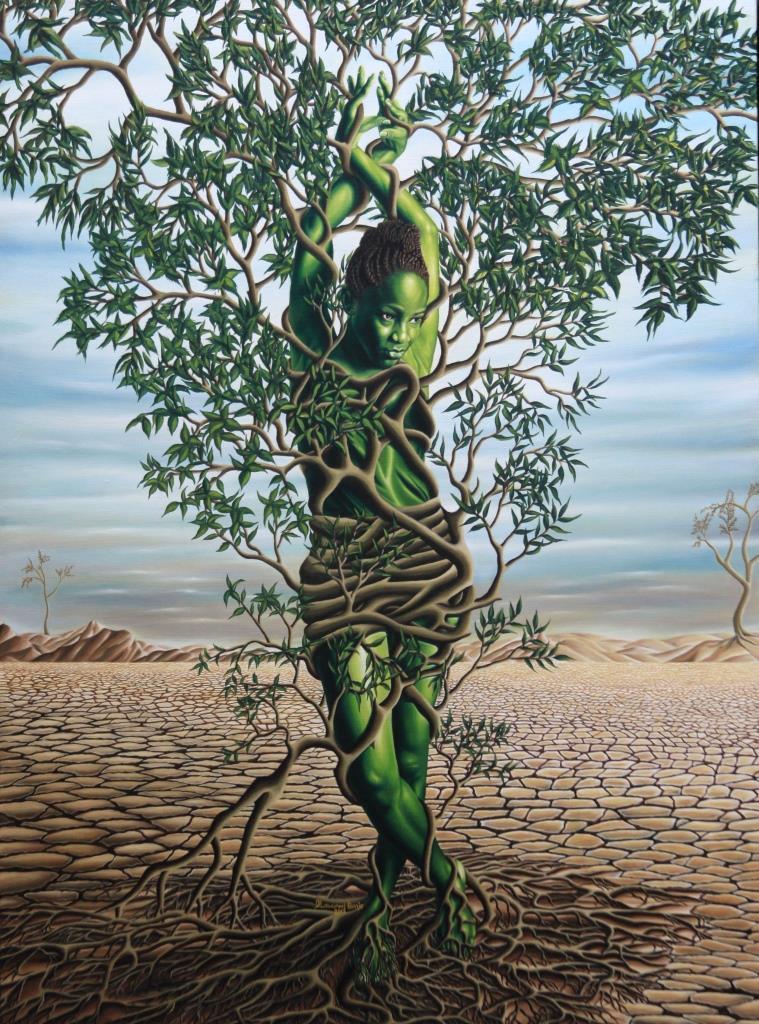 Concious Thrive - Oil on Canvas 48in X 36in 2013