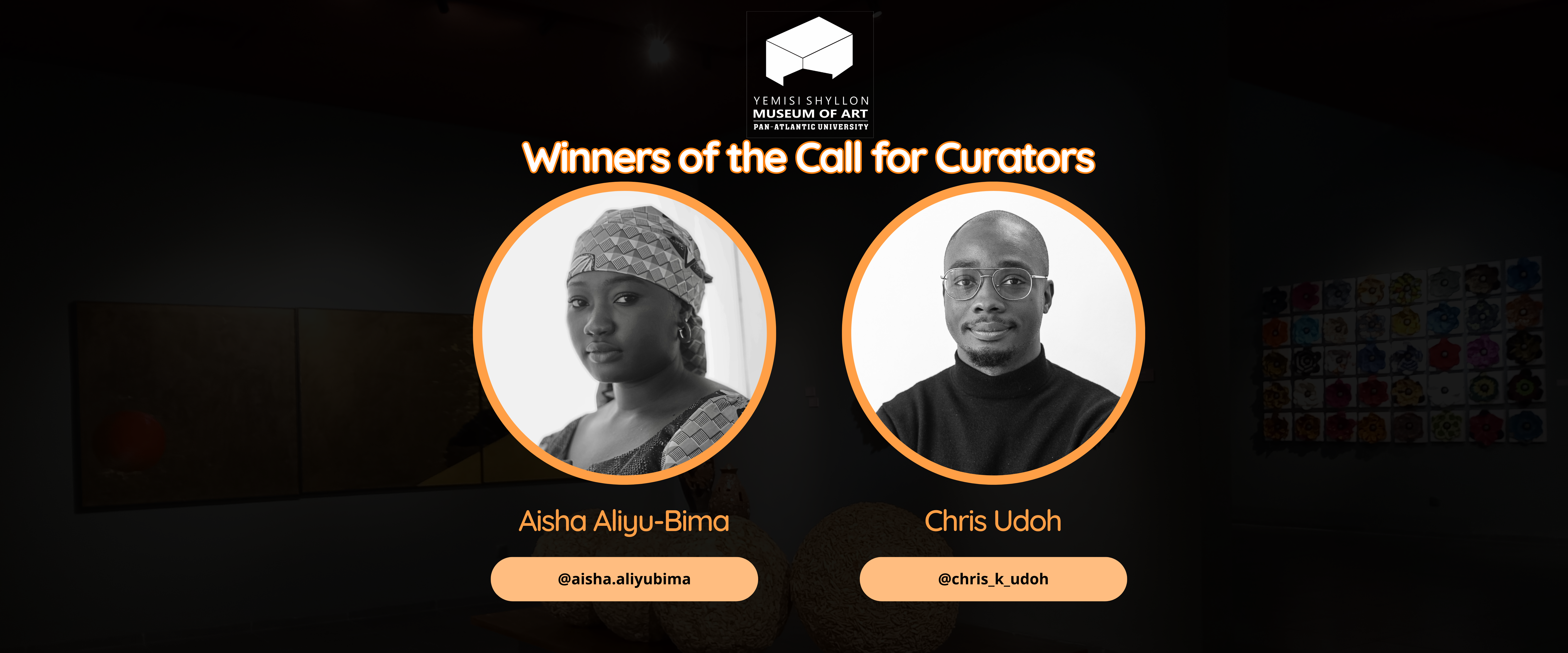 Nov 29, 2023

Last year, the Yemisi Shyllon Museum of Art issued an open call for curators with cutting-edge and socially significant exhibition ideas from which we can develop powerful educational programmes, and engage the Pan-Atlantic University Community and young non-art audiences in Lagos and beyond.
We received a ton of incredible proposals, but we narrowed them down to those that fit with the goals of the exhibition. We trust their curatorial concept can advance society and the YSMA goals. It offers the chance to present pieces from under -the radar collections in addition to the rich museum's rich collection.

We are thrilled to announce our winners with you!!

Aisha Aliyu-Bima
A writer, curator, photographer, researcher, and archivist with a keen interest in Northern Nigerian Social Anthropology. She is a member of the Society of Nigerian Artist and Black Women Photographers and has curated exhibitions in Abuja, Kaduna, Kano, and Budapest.
Christopher Udoh
An artist, curator, and art manager with a keen interest in developing and executing art projects to regenerate culture and increase artistic development. He was a visual display director and curatorial team member for In The Between (2022) la Galleria Nazionale, Rome Italy.