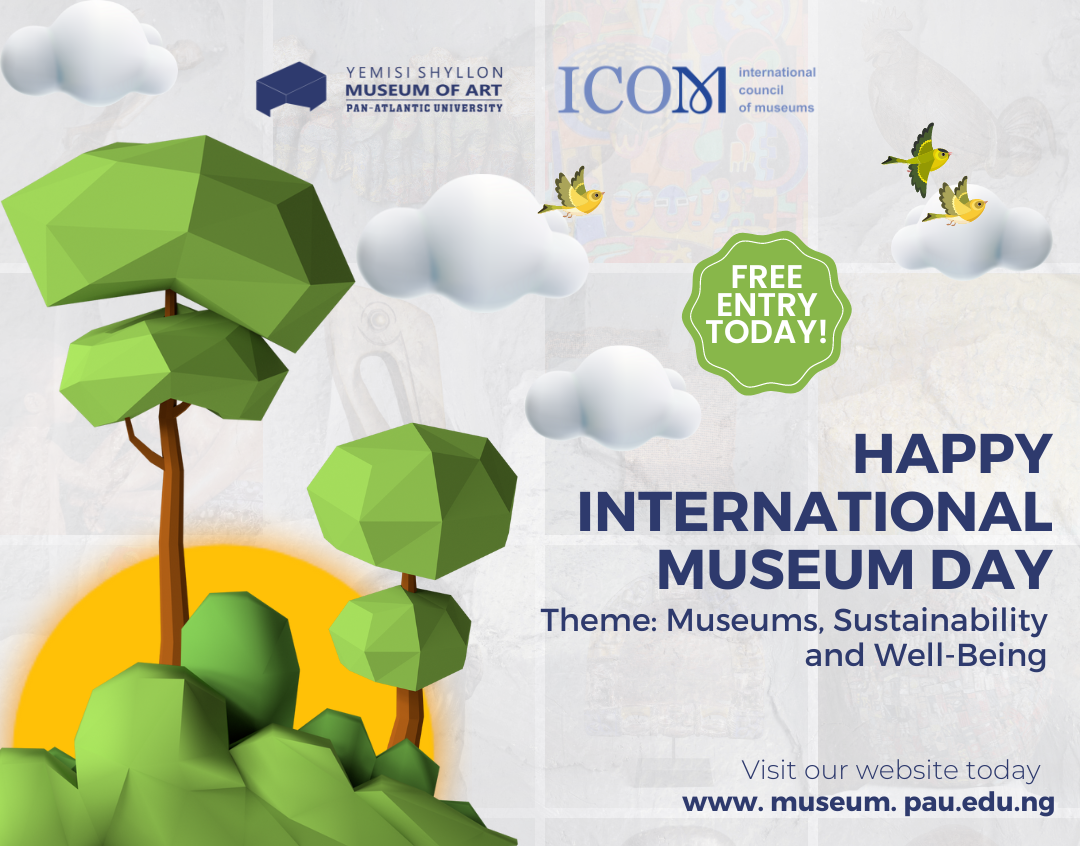 Nov 29, 2023
For International Museum Day, we celebrate the profound connection between museums, sustainability, and well-being.
For us at the Yemisi Shyllon Museum of Art, art is a driving force for positive change and can inspire us to embrace eco-conscious practices, promoting a greener and more sustainable future for all.
We believe we are uniquely positioned to address and improve sustainability by collaborating with the communities around us to promote awareness and contribute to the well-being of the people.
Happy International Museum Day!